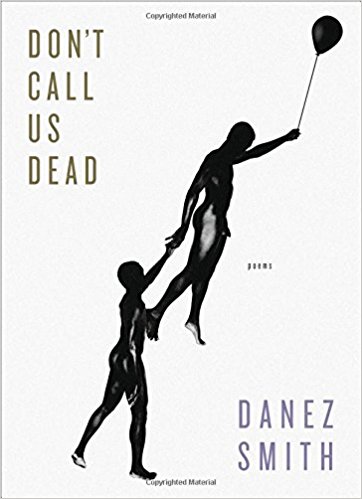 DANEZ SMITH e un poet american de culoare. Volumul lui de debut, [insert] boy, a primit premiile Kate Tufts Discovery Award și Lambda Literary Award for Gay Poetry. Cel mai recent volum, Don't Call Us Dead – ajuns pe lista scurtă la National Book Award în 2017 – explorează dinamica tulburătoare a sexualității și rasei prin filtrul unui poet de culoare, homosexual și HIV pozitiv. Membru fondator al Dark Noise Collective și de două ori finalist al competiției Individuale World Poetry Slam, Smith locuiește în Minneapolis.
Traducere din engleză: DANIELA HENDEA 
Puteți să ascultați poeme din volumul Don't Call Us Dead recitate, în engleză, chiar de autor aici.
nu va fi un glonț
devenind o lunișoară – sclipitoare, caldă în mine într-o noapte.
mulțumesc lui dumnezeu. mă pot stinge-n pace. doctorul va explica moartea&
voi merge să fac exerciții.
în catalogul modurilor de a ucide un negru, găsiți-mă
îngropat între paginile lipite
cu clei roșu. ironic. previzibil. uitați-vă la mine.
nu sunt tipul de negru care moare la știri.
sunt tipul care se face mai subțire&subțire&subțire
până când lumina ne dezechilibrează, &devenim ea, familia
adunată în jurul corpului meu firav spunându-mi să mă-ndrept
către mine însumi.
it won't a bullet
becoming a little moon—brightwarm in me one night.
thank god. i can go quietly. the doctor will explain death
& i'll go practice.
in the catalogue of ways to kill a black boy, find me
buried between the pages stuck together
with red stick. ironic, predictable. look at me.
i'm not the kind of black man who dies on the news.
i'm the kind who grows thinner & thinner & thinner
until light outweighs us, & we become it, family
gathered around my barely body telling me to go
toward myself.
—
din volumul Don't Call Us Dead, Graywolf Press, 2017